Social Media
Travel
Business
Business Trips
Coffee Shops
Prague
Social Media
Social Media Marketing
Travel
I planned a trip to Prague with the intention to do two workshops over two days and then have some fun. Luckily, the workshops didn't work out. Luckily because instead of one day of fun, I got three. I visited a few hotspots in the city, spoke to locals, and learnt a few valuable things on life, business, and social media that I'm going to share with you right now.
1. The Best Coffee Shop Is The Tiniest Coffee Shop
Every time I travel, I open Foursquare and check out the best coffee shops in the city I'm going to visit. There were a few new places in Prague I haven't been to and I was eager to explore them. The one that looked the best from the pictures was and had a 9.4/10 score, was onesip coffee. Hence, it was my first go-to place.
I arrived to the coffee shop and it the opposite of what I expected. While the images from the visitors suggested a much bigger space, the reality was this: 12 square meters and three seats by a bay window. The coffee shop had a counter on which was a huge coffee machine (obviously), and they were offering a selection of local, premium chocolates, and one cake.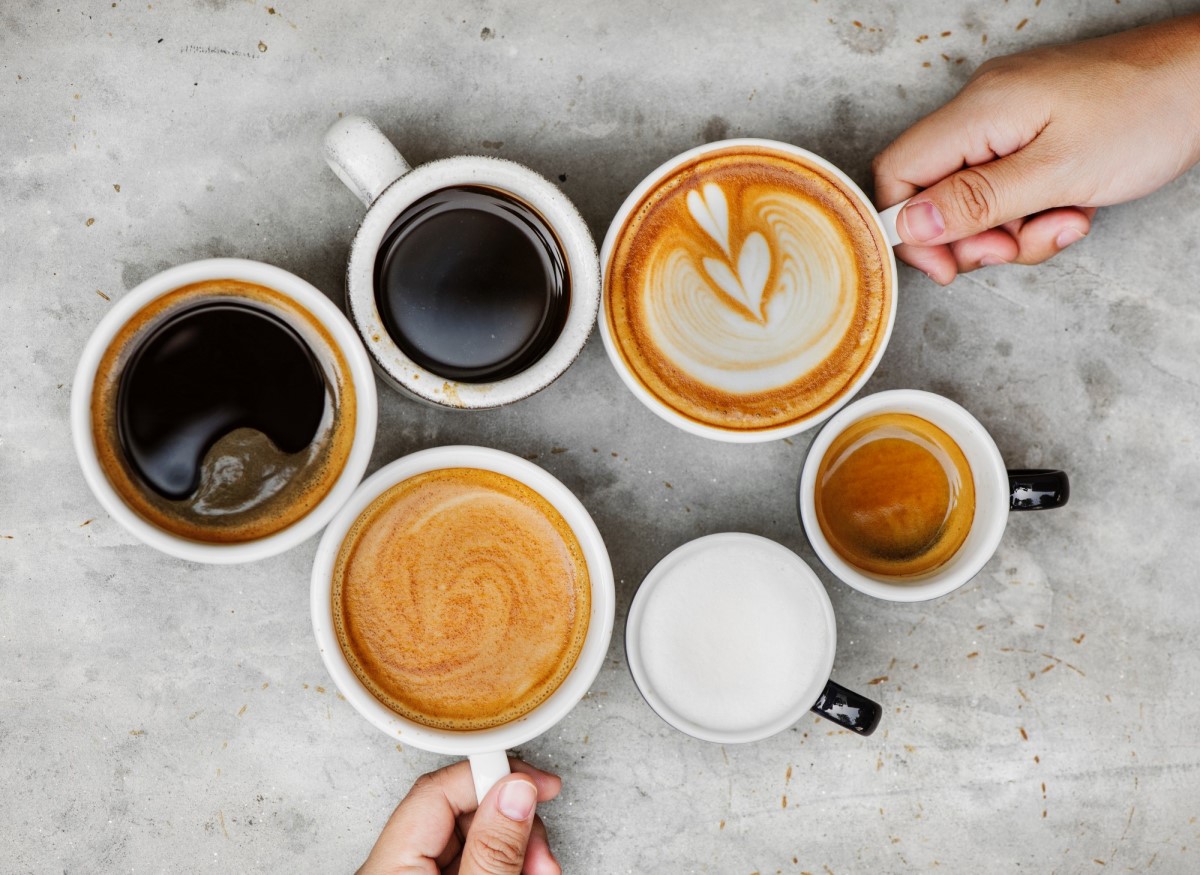 For a moment I was puzzled. Is this really it? I ordered my coffee, bought an 85% chocolate and sat down to do some work on my MacBook. The service was really good, the baristas knowledgable, kind. Their coffee was top-knotch. A few more people popped in, half of them foreigners, saying they came because they had the best reviews. And that made me wonder – what could make such a tiny business make so great? They barely even offered anything else than… (really amazing) coffee. Well…
I thought about it for a while and then realised that that was exactly the reason what made them better than others. The main thing they were selling was coffee. They didn't try to please people with avocado toasts and godknowswhatelse. They had one thing and they were masters at it. That way, nobody could complain that the avo toast was okay and coffee was great – resulting in 7/10 review, instead of 9/10. The key is the focus and the mastery. The more narrow, the better.
2. We Need To Balance The Time We Spend On Social Media
As I sat in onesip coffee and sat down to do some work, I decided to take a picture of my coffee and the nicely wrapped chocolate I just bought. The barista noticed what I was doing and we started talking about Instagram and how people use it to take pictures of literally everything.
<Read More: Why Motivation Won't Help You Reach Your Goals or New Year's Resolutions>
"Today we just swipe the pictures on Instagram for hours and hours and we no longer take the time to read a book," said the barista early in the conversation. I nodded as a bunch of tourists interrupted him. In fact, I couldn't agree more. At some point, reading books has become really hard to me. Something rather strange to acknowledge when you're a writer.
Recently, what I started doing was listening to audio books and read 30 minutes prior to bed time to catch up on reading. I discovered there is a certain balance with social media that we still miss. I think it's because social media is still so new and ever evolving that we don't really know what we're doing with. It's still in early stages, it's developing, and it's kind of an experiment. However, maybe it's possible to be on social media and have a balanced life.
3. You Don't Need Social Media A Good Business
When the tourists left, the barista and I picked up where we left off. I asked him, "Do you find Instagram important for the business?" The gentleman agreed, saying that most coffee shops and small businesses can't do without Instagram today. User generated content sells. It shows the real face of the business and it makes it easy for new visitors to see what they get. It raises awareness and eventually makes money.
But there's one thing you really can't mess around with: you can't do crap business if you want to have a good Instagram profile. The two just don't mix. That combination is a Molotov Cocktail that will explode as soon as it hits Instagram Stories.
4. We Still Don't Think That Influencers Are A Thing
On my last day of the trip, I had an opportunity to meet Květuše. This amazing lady was my client and she contacted me when she wanted to start a blog. About a year and a half later, she's producing amazing content, has been invited to fashion shows, and has acquired a nice number of followers on Instagram.
We talked about influencers in Prague and how they market themselves. She explained that today, most of them work only on barter basis and don't get paid. Some bloggers even claim that they don't want to accept paid offers, so that they don't have to do a lot of paperwork for the tax office. "But accepting goods and not claiming them is the same thing. They have certain value but people don't acknowledge that. They avoid this conversation."
I think the problem is that people still haven't realised that influencers are real and that it's a job. This issue is global, not related to Prague only. It takes work to produce content, it's not just taking a picture here and there, but a result of consistent work. A part of the problem is that it's still very new. That makes brands think that they can just give products and get free pictures. But the images take sometimes hours to make and the stuff that you get don't feed you or pay the rent.
The future will show how this is going to go but my prediction is that influencer marketing will only grow. And as far as influencers will provide good content and value, the brands will have to adjust their budgets for a proper investment.