Hi, I'm Hana
I help businesses, brands, and female founders get trained on Instagram and social media so that they have higher brand visibility and reach and confidently manage their social with minimum effort and maximum success.
See How I Helped Brands Like Yours
"Hana has provided wonderful guidance to our brand. I had been looking forward to learning from her in our regular meetings. Within a week of working together, I was able to develop a strategy for a whole year ahead. Using the provided content strategy, I am now able to plan 6 weeks of content ahead, allowing me to use my time for developing other areas of the business. She is a joy to work with. She has given me the confidence to approach my channels from a more solid and positive way."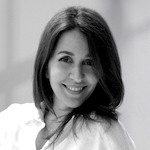 "Hana has been consulting with my company now for around four months. She has taught us how to best understand and communicate content to maximise posts. She has a brilliant grasp on being more efficient with strategy and consistency across various social media platforms.
"The results have been palpable in terms of increased online engagement and interest.
"I would have no problem recommending Hana to anyone who needs help defining their brand i-d and maximising their reach on social media."
Working with Hana was exactly what I needed at a time when I was feeling really overwhelmed with my social media strategy for a big launch. Not only did she make it clear and easy for me to come up with a plan jam-packed full of engaging content, but when I did launch, my awareness was at such a high that I met my Kickstarter goal in less than an hour! If you're looking for a friendly, supportive coach for your next piece of content creation or campaign, then I couldn't recommend Hana more.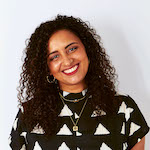 Hana provided the perfect service for us. She went above and beyond to make sure we understood the programme. I could not be more grateful for the service she provided, as a result I am much more confident with Social Media.
My time with Hana has been such a joy and incredibly helpful. She's given me guidance and advice plus brilliant training on the core topics of Instagram and social media and marketing.
Hana is amazing person and a social media professional who loves what she is doing. The training was very helpful for my career.
Since working with Hana I learnt to be consistent and I witnessed a great increase of followers because I can target my audience in a very effective way.
Before the programme I resisted using social media. Today I can use it to grow my business and take fearless action. Plus I attracted my first client while still on the training.
Clients
I worked with the following brands and companies, trained their marketing teams, provided consulting services and workshops, or delivered other bespoke services.
Instagram and Strategy training
Get your marketing team, staff members, and yourself trained on Instagram and social media strategy and use Instagram confidently and effectively. All with ease and while hitting your goals with resources available to you.
COMING SOON: Insta Savvy – Monthly Training
With our new subscription, you'll work with Hana and other small businesses, female founders, and brands on one key aspect of your Instagram. You'll set up your profile for success, get Instagram confident and effective, and see results month by month without being overwhelmed.
Get on the list–
be in the know
Sign up for helpful guidance on how to be a top Instagram brand